Sexologist
---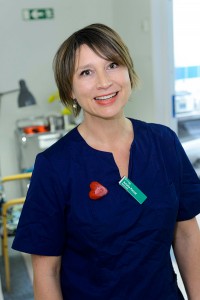 Problems with sexual health can have a great influence on health in general and one's quality of life. If you – or you and your partner – are having difficulties of a sexual nature, you are welcome to get in contact with our specialist, Ariella Percat.
Counseling and Appointments
For counseling over the telephone, or to make an appointment, please call 040-97 10 10 from 9.00 to 10.00 Monday – Friday. Weekdays from 8.00 to 16.00 you can leave a message and your telephone number, and we will call you back later the same day.
You can also contact us by email: kontakt@barnmorskornamalmo.se
Drop-in
Tuesdays from 8.30–10.30 and Fridays from 13.00–15.00, you are welcome to Drop-in without making an appointment. Please note that our drop-in times do not apply to public holidays.
An appointment costs 200 kronor and is a part of the high-cost protection.


1177 Vårdguidens e-tjänster